On August 15, 2016, Shenzhen Haolishi Intelligent Technology Co., Ltd. listed code: 668214) was successfully listed in Shenzhen Qianhai Equity Exchange Center. The leaders of Shenzhen Qianhai Equity Exchange Center, the heads of various recommendation agencies, and Mr. Li Hong, the general manager of Shenzhen Haolishi Intelligent Technology Co., Ltd., attended the listing ceremony.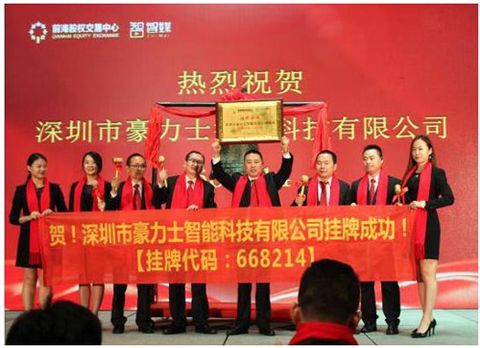 Shenzhen Haolishi Intelligent Technology Co., Ltd. has been processing circuit boards for foreign brands since 1996. In 2004, it officially engaged in the research and development of smart locks. In 2013, it introduced Israel's world-renowned advanced lock technology and created a brand new brand "Horex". It is a high-tech industrial company integrating research, development, production, sales and technical services of intelligent anti-theft locks. Rolex has established itself as the leader of the smart lock industry. It is the first smart lock on the market that can be perfectly linked with 70% smart home company. It is the first smart door lock equipped with a new wireless network intelligent hotel management system. It has the world's first ID card unlock. The exclusive advantage.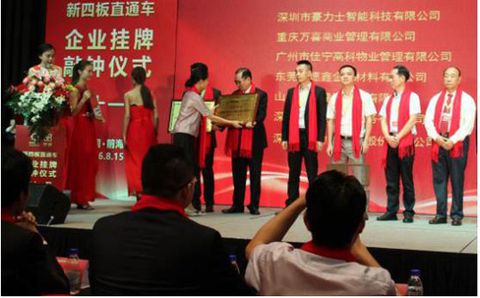 Hollis has devoted itself to the smart lock industry for ten years. The comprehensive high-tech has first introduced a new home and office smart door lock and solution with industry leading technology, hotel network network door lock and management software solution, hotel-style short-rent apartment and family hotel. Door lock and management system solutions, rental house management door locks and system solutions, smart home access control system linkage solutions, special industry door lock system solutions, the company has been linked to Ctrip, Tujia, private home and other hotel chains Together, the company has created a new chapter in the new field.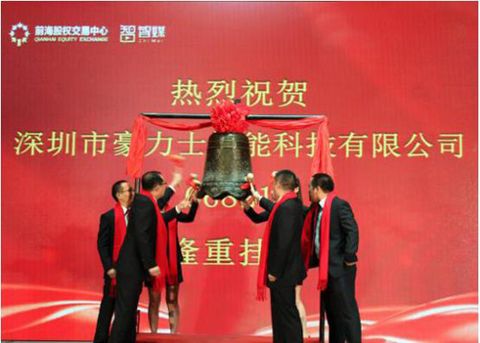 Hollis has a well-established franchise system, mature management model, and signed strategic partnerships with more than 60 domestic and foreign listed companies, including Vanke Real Estate, Poly Real Estate, Shahe, Tiandiyuan Group, Hanwang Group and other famous enterprises. The company has been rated as "China's excellent lock brand", more than 10 years of technology precipitation, ISO9001 certification, CE, FCC certification, more than 10 patented technologies, comprehensive functions, stable performance, and can provide multiple intelligent door lock solutions. Its "lock-and-locksmith" WeChat platform is supported by more than 100,000 locksmiths and unlocking stores, as well as community outlets and Rolex to ensure product after-sales worry-free, and jointly create the myth of lock sales.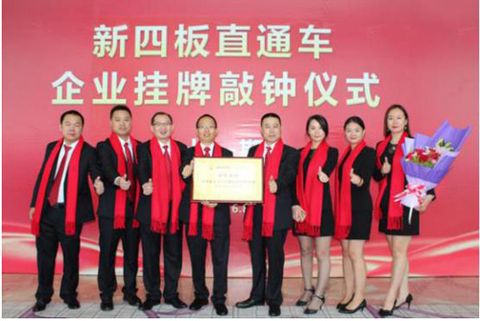 Hao Lishi abides by the business philosophy of "Quality for Credit, Credit for Development", and has always strengthened international cooperation. In the production process, it adopts advanced bar code quality management system in Europe and America, so that the quality of each part and every process can be traced back to Ensure product demand is forward-looking and technologically advanced. At the listing ceremony, Mr. Li Hong, the general manager of Shenzhen Haolishi Intelligent Technology Co., Ltd., said that Shenzhen Haolishi Intelligent Technology Co., Ltd. successfully listed this time and built a good financing platform. The company will further standardize corporate governance and strengthen The company's strategic management is committed to becoming the founder of China's smart lock industry standards!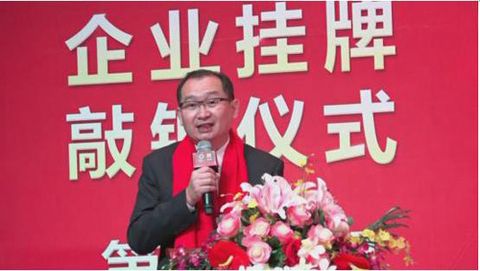 With the support of the policy, within ten years, the sunrise industry scale of intelligent electronic anti-theft locks will reach 100 billion yuan, and the newly added security security doors will be more than 20 million baht per year. A decade of swords, as a manufacturer of products focused on smart locks, Rolex is committed to providing global consumers with smart technology products with superior technology and superior quality, which has been widely praised by all walks of life. The product system and software menu covers six major contents, such as personnel management, house management, terminal box management, security management, statistical analysis, and system maintenance. It is derived from Israel and is of world-class quality. At that time, the company will work with the franchisees to build a grand blueprint to create greater value and wealth!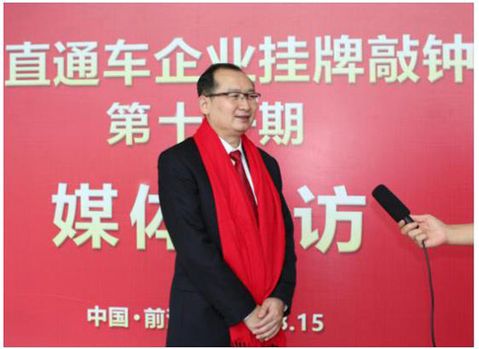 Editor in charge: Sun Gongxue
Polypropylene Welding Rod,Pp Plastic Welding,Pp Plastic Welding Rods,Welding Rod Wire Rod
Heshan Liantuo Engineering Plastic Co.,Ltd , https://www.liantuoplastic.com